Work With One Of Our Partyologist's
Partyologist / 1 Someone whom engages and partakes into the academic study of parties. 2 Someone who is extremely proficient in understanding the psychology and key elements of what it takes to plan high quality parties.
Who Is The Partyology Experience For
Plain and simple the Partyology Experience is for those people who really want to create the best party experience they can for themselves and their guests. Its for those people that are time poor and don't really have much of an idea on what needs to be done to create a great party story that people will tell for years. This service is for those people that want the whole planning to be as stress free as possible and want help from a Party Expert. Most importantly the Partyology Experience is for those people that want to throw the best party of their life
The Partyology Experience is best suited for those people who have a minimum budget of at least $3000 to spend on hire equipment plus extra for other services
Why Choose The Partyology Experience
If you have organised a party before you will know that there are lots of different elements to organize and even if you know what to organize this doesn't mean that your party will be a success. Our Partyologist's are experts in planning parties so not only will they make sure all the key elements are covered they also understand party psychology and how to create the best party experience possible. Organizing a successful party is a lot more than just making sure you have food, drinks, a few decorations and some music. Let one of our Partyologist's help you plan all or just some elements of your event.
SEE OUR PARTYOLOGY SERVICE IN ACTION
THE PARTYOLOGY DIFFERENCE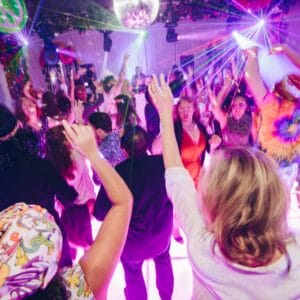 FUN
Your party will be fun in multiple ways so that everyone enjoys it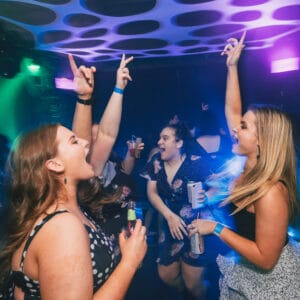 EXCITING
Your party will keep your guest excited and put them in a party mood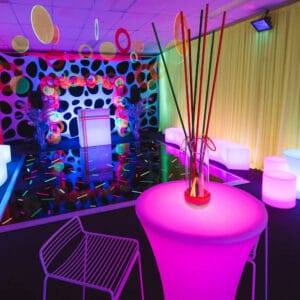 UNIQUE
Your party will be unique and not the same old stuff that everyone else does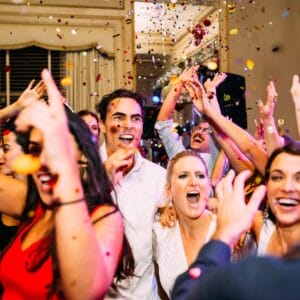 FEEL GOOD
You and your guests will leave feeling good with a great party story to tell
WHAT'S INCLUDED
Below are just some of the things that are included in our Partyology Experience
Your Own Partyologist
One dedicated contact that handles all aspects of your party including booking other suppliers on your behalf
Site Visit
Venue site inspection to properly understand your event space and what is needed to create an awesome party experience
Floor Plan & Format
The right floor plan and event order to maximize the best party experience possible
Mood Board
Mood boards to help you invision your party
Equipment Choice
Help with what equipment will work best in your event space
Party Advise & Tips
Tips from party experts to help you create a unique & successful party
Delivery & Installation
Your event equipment delivered, installed & setup at your venue by a team of professionals
All Event Suppliers On 1 Invoice
All service and hire equipment fees on 1 simple to read invoice
SERVICES FEEL GOOD EVENTS CAN HELP YOU WITH
Below are just some of the services we can help you with to make your party planning as stress free as possible
Flowers / Floral Design
• Flower Arrangements • Flower Garlands • Centerpeices & Bouquets
Balloons
• Centrepieces • Balloon Garlands
• Balloon Arch Ways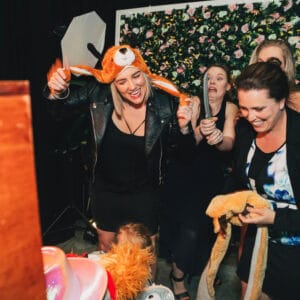 Photography / Videography
• Roaming Photographer / Videographer • Photobooths • GIF / Video Booths
Cleaners
• Pre Event Cleaning • Post Event Cleaning • Indoor & Outdoor
PLUS MORE
• Invitations • Transport • Security Anything Else You May Need!
OUR GUARANTEE
If your event equipment is not set up by the agreed start time we will refund in full the set up labour costs that were charged to you
HOW MUCH DOES THE PARTYOLOGY SERVICE COST?
The Partyology Service is a Start to Finish Event Service. Your dedicated Partyologist will handle all or some aspects of the event planning & execution process. You will be kept up to date and well informed at every stage of the process. This premium event service is for people serious about holding a Party of a Lifetime and are prepared to spend over $3,000 on hire equipment for their event plus extra for all other services All of the events we help plan are specifically tailored and custom to the venue and the requirements of the customer. Because of this, we cannot provide a set price for our Partyology Service due to the amount of variables there are for this service. Prices for our service are based on the following Service Costs (Site Visit, Mood Board, Floor Plan etc): Based on Location and the Scope of your event Delivery Costs: Based On Location, Vehicle(s) Needed, Staff Required & Venue Access Setup Costs: Based On the Type of Equipment Needing to be setup, access into the venue and if styling is needed For an accurate quote for our Partyology Service for your upcoming event please scroll down to complete an enquiry form or call one of our Partyologists directly Help With Equipment Choice is a complimentary service Feel Good Events provides. We want you to have the best party experience possible
I just wanted to thank you for the AMAZING theming of our event. The clients were completely blown away! You took our concept to a whole new level and we have had such great feedback from attendees  – the best event they've ever been to. 
LET'S GET STARTED
What Do I Do Next?
Complete An Enquiry
Click The below link to complete our enquiry form. Our Partyologists will be in touch with you as soon as possible