Why It All Began
From my very first experiences with nightclubs and parties I was hooked. Not only did I love the music but the energy from these parties just blew me away. I remember so many times sitting in the grandstand of some of the bigger festivals and just absorbing the energy coming from the dance floor. 1000's of people dancing and the energy from the crowd, music and lighting was just incredible. At this time I started DJ'ing at a few friends parties on the weekends and my life of parties began.
A New Direction
After DJ'ing at all kinds of private parties, clubs and festivals for a few years I finally decided to make a career of it. After about 3 years I had built up enough work for myself and my other DJ's to do it full time. After about 7 years of being a stay at home dad and working on my business I finally got both my kids off to school and decided to take my business to the next level. At this time technology was changing and the rise of I pods and personal music devices was starting to change the way people played music at their parties. This change in technology made me evaluate my business and in 2008 Feel Good Events Hire was started.
We Grew Up
After the first 5 years of Feel Good Events Hire we decided again to change the direction of our business and take a more overall approach to our events. We realized that with the equipment and ideas that we had we could help our customers not only create parties that they would remember but parties that they wouldn't forget. We realized that most people put on boring parties simply because they didnt really know what the key elements were in creating an awesome party experience.
Looking Forward
Our challenge is to find better ways to educate and inspire our customers to care more about their events and throw EPIC parties. Feel Good Events is helping our customers with all aspects of planning so that their events is a success and stress free.
"We create a feel-good atmosphere that makes our customers Feel Good.."
Our Team
Feel Good Events is run by a dedicated team of Partyologists who love nothing more than to see people have a great time and make them feel good.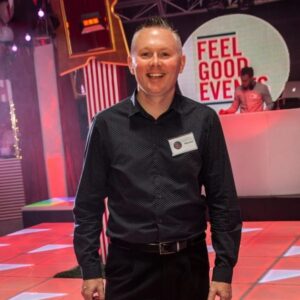 Marcus Prentice
Owner, Partyologist and DJ for over 25 years who is very passionate about parties and events. Marcus has played at more parties and events than he can count so he know's how to get the party started.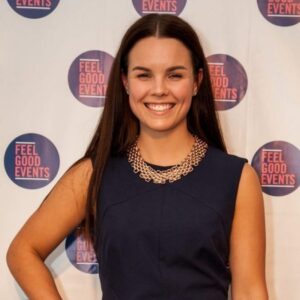 Emma De Jong
Operations , Events Manager and Partyologist. Emma has a degree in Event Management and knows all the key ingredients to throwing a successful Party/Event.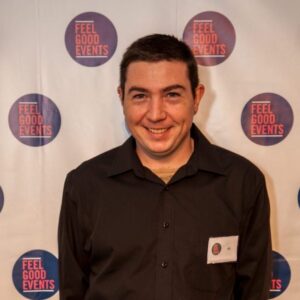 Al Vandenberg
Installation Specialist. Al has a degree in Event Management and a strong background in Hospitality. Al is very passionate about the installation side of events and making sure everything works as it should on the day.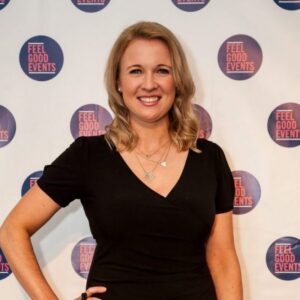 Breearna Cashman
Breearna our Office & Event Manager has a wide range of experience in the events industry and is passionate about ensuring that you are 100% happy when it comes to your Feel Good experience.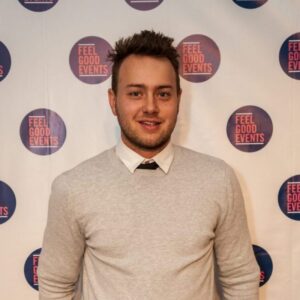 Beau Van Gaal
Warehouse Manager & Installation Specialist. Beau has many years experience within the event & hospitality industry. He has a real eye for detail and always makes sure each event is perfectly put together.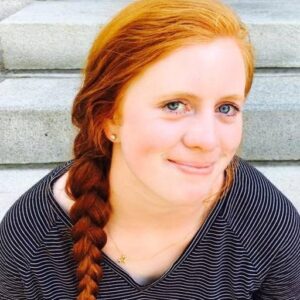 Steph Docherty
Installation Assistant. Steph has a background in hospitality and is keen to grow within the world of events. With a few years of experience with Feel Good Events Steph is well on her way to learning all aspect of running a successful event!
Eric Kwasny
Marketing Coordinator. Eric has a marketing and digital marketing degree. He is passionate about content creation and is also an experienced photographer and videographer.
Liam Davidson
Installation Assistant. Liam has a solid history of assisting with installations and event set-ups. Currently working as casual Liam assists the team with larger event installations.
Clients We've Worked With
Need help planning your big event?
WE'VE GOT YOU COVERED

PRODUCT HIRE
A vast range of party and event equipment hire is available to create a unique event.
View full range

THEMES & STYLING
Decorate and Style your event with ease with expert advice and stress free planning.
View full range

EVENT SERVICES
Providing a seamless level of service covering all aspects of your event from start to finish.
View full range