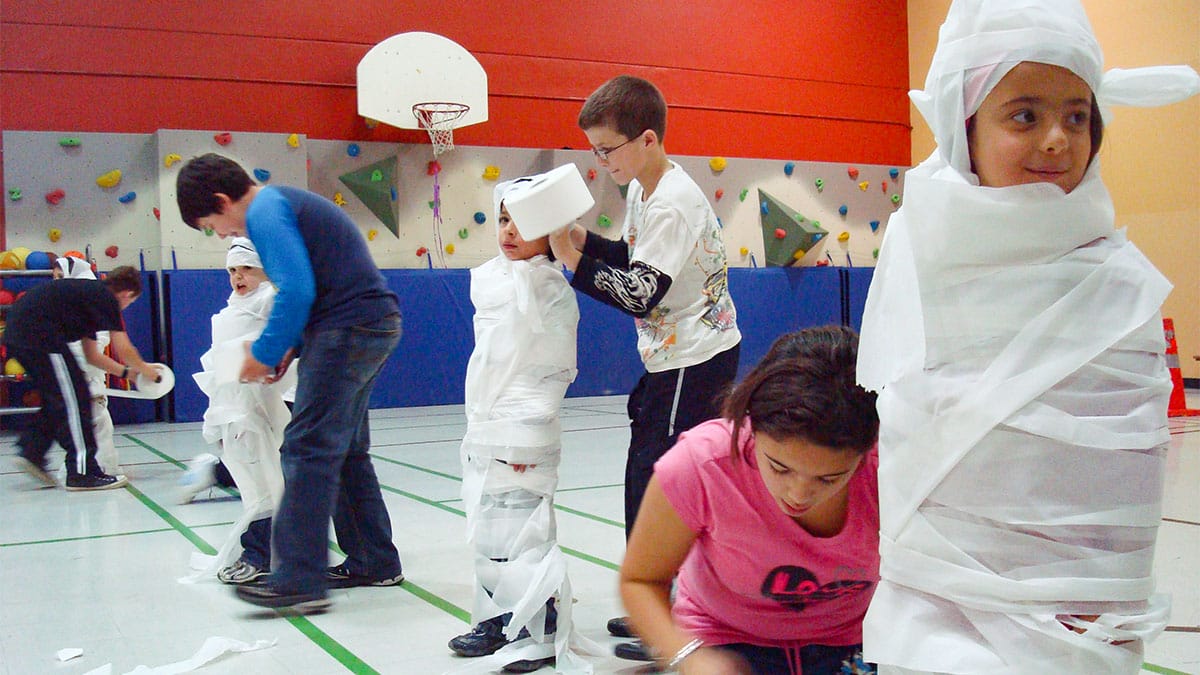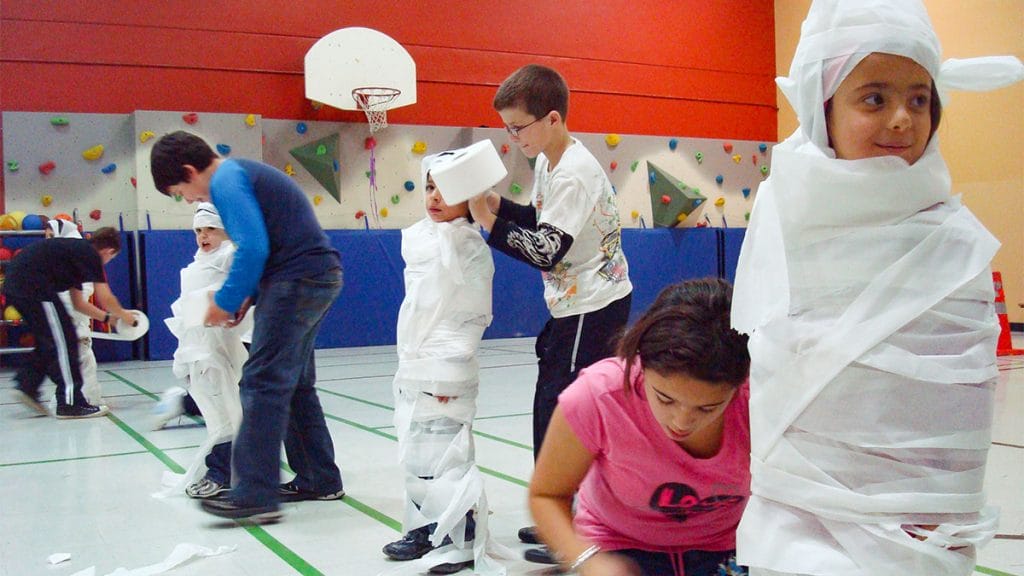 Party games can always liven up any party and can be a great source of laughter and entertainment
To play the mummy party game break into groups of two or three.  Each group gets a roll of toilet paper and picks one person to be the "mummy."  When the clock starts, all the teams have to wrap their mummy using the whole roll of toilet paper.  The two teams who win are the team who rolls up their mummy the fastest and the team who has the most creative mummy.
This party game is very cheap to do but can be great fun. This game is suitable for both kids and adult parties.