Make your bridal table the focal point to your big day!
Feel Good Events has huge range of already made bridal table backdrops to suit you bridal table size. As every couple is unique, customised backdrops can be made to suit the style and feel of your wedding venue. 
Backdrops come in a range of sizes depending how many people you have in your bridal party. Bridal table backdrops are great way to soften behind your table and also make you a focal point in the room.
Showing all 7 results
View Party Wishlist
"Bridal Table Backdrop – Led Video Screen" has been added to your Party Wishlist.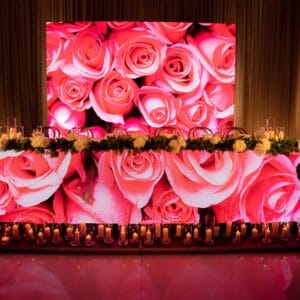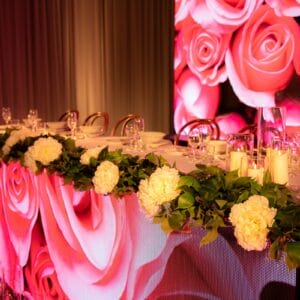 Quickview
Bridal Table Backdrop – Led Video Screen