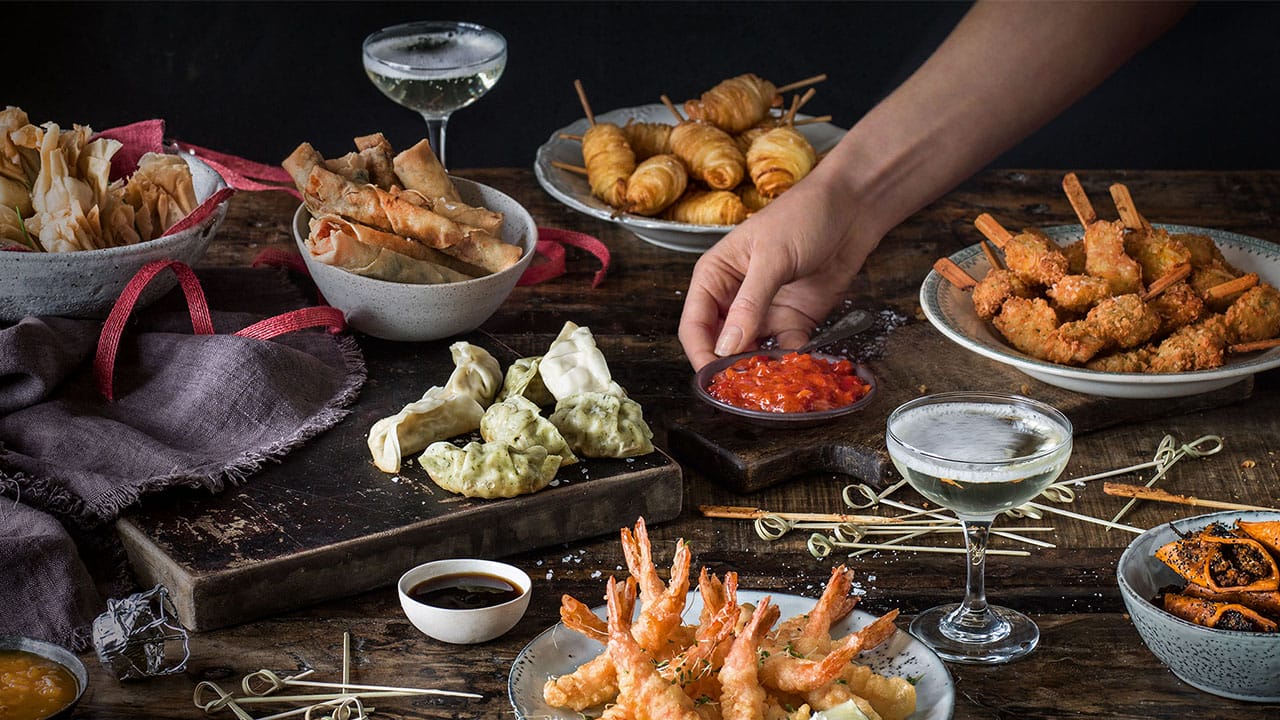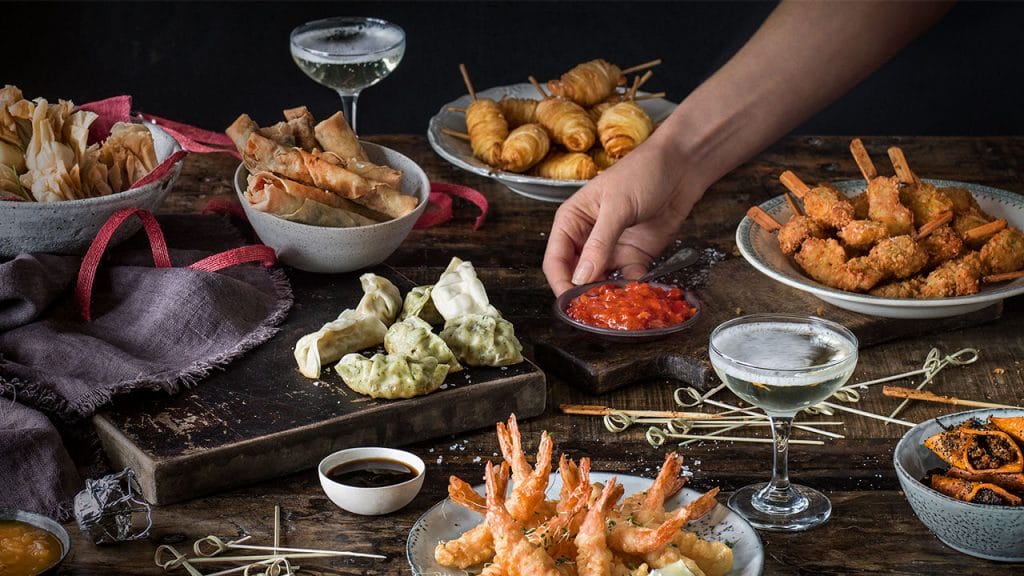 Hosting a party and unsure how much food to prepare for your guests? Many factors come into play when catering for an event. We run through everything you need to consider when catering for your event.
The information below is put together by Party Food Melbourne and will help you with your planning regarding food for your event.
Factors that Affect Your Party Catering Requirements
It is a little more art than science, but the main factors to consider are:
Number of guests
Are they all adults or will there be children?
Age of adults and children
Mix of men and/or women
The overall menu
Length of the party and whether it is over a meal time
Richness and denseness of the food being served
The mix of food being served
Type of event
'Style' of guests – are they plain eaters, an active sports group, are they expecting something unusual on your menu?
Age Plays a Factor in Food Requirements
We find that generally, younger adults eat less than older adults. Ask a friend who works in aged care about how much an older person can eat in a day. Younger adult and adolescent girls tend to pick at food rather than heartily devour a large meal thecasinoapps.com, especially in front of her peers. If you have a sporting crowd, they usually eat well.
If your party catering time is under an hour, consider whether you will have enough time to serve out enough food for a meal, or whether to only offer afternoon tea, pre-dinner drinks or light finger food. Make sure your guests know if you are only offering a light serving over what some may consider a meal time.
The time of your party is also very important. An after-dinner cocktail party requires less food than an all-day barbecue.
If you have primary school aged children, you can use a simple ratio of 2:1 for food quantity needed, example – 2 children to one adult portion. Always check with parents for allergies!
How much food do I need for my High Tea Party?
3 pieces per hour for light catering (less than lunch quantities)
Include a mix of sweet and savoury
Creative presentation is a popular attraction
How much food do I need for my Cocktail Party?
'Meal replacement' catering – 4 pieces per hour for the first two hours then 2-3 per hour after that – depending on the piece size
Pre-dinner, after work office parties or after-dinner menus – 3 pieces per hour for light catering
How much food do I need for my Dinner Party?
Overall – 300-400g per person
Poultry, meat or fish – 160g with one main dish, 200g if two or more main dishes are offered
Rice, grains – 50g as a side dish or 60-75g  if it is a main dish such as risotto
Potatoes – 80-150g
Vegetables – 120-150g, best to have a higher vegetable to potato ratio
Beans – 50-60g as a side dish
Pasta – 50-75g for a side dish, 70-90g for an entrée, 200-300g as a main dish
Green Salad – 30g before dressing
How much food do I need for my Party Desserts?
Be aware that not everyone is a sweet tooth meaning the cake will be not eaten by everyone. But, we do notice cake or cupcakes often being taken home for the children. This has guided our recommendations here:
1 slice of cake, tart or cupcake – this may include a piece of birthday cake, though these are often cut into 2.5cm wedding serves rather than cake & coffee serves at your local cafe. When ordering a custom celebration cake, check on the size of the pieces.
1-2 pastries, depending on their size
2-3 mini desserts, petit fours, mini slices
1 freshly prepared fruits platter per 40 guests based on the platter size we offer at Party Food Melbourne
120g of a creamy dessert such as pudding or mousse
2-3 scoops ice cream (about 120-150g)
Where a mix of these is offered, allow a little extra (same rationale as for a buffet).
For a dessert station or dessert party, you will need a lot more.
Other Menu Planning Tips
Don't repeat the main ingredient for a meal. For example, don't feature pumpkin in your entrée and main course.
The converse applies in cocktail finger food catering – to ensure variety, especially for a longer party, offer a couple of different menu items using a more popular base product, eg, chicken.
Check your finger food menu items are compatible – eg, if you have one Asian item with a European menu, the flavours may jar on the palate.
Consider the colours of the food that will be served together to ensure variety. We eat with our eyes before our mouths. Garnish is underrated and often forgotten in menu planning.
Offer both hot and cold foods on a buffet.
Consider textures and balance – creamy, crisp, crunch, light, dense.
Allergies & special food requirements – unless you know, ask! There have been times that guests don't mention an allergy until the party food begins being served. It is too late at that stage and that person will have an overall negative party experience due to going without food and being hungry most of the time. The highlight of the party for them may be the midnight Macca's run on the way home…
Owner, Partyologist and DJ for over 25 years who is very passionate about parties and events. Marcus has played at more parties and events than he can count so he know's how to get the party started.
All author posts