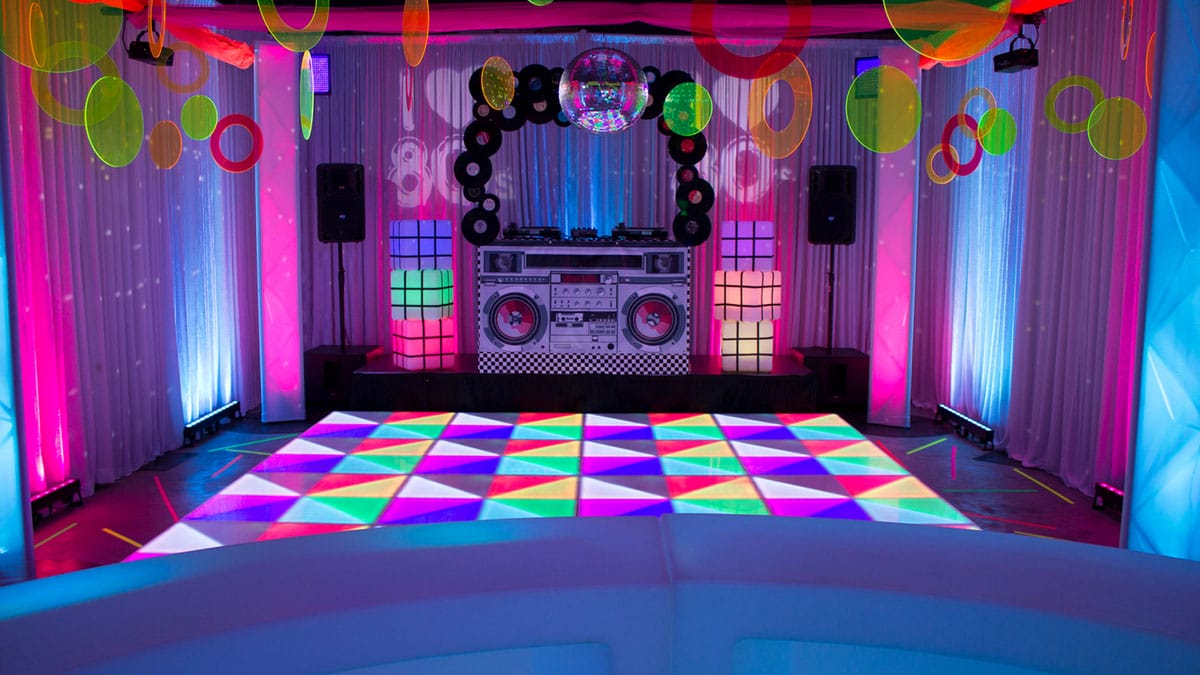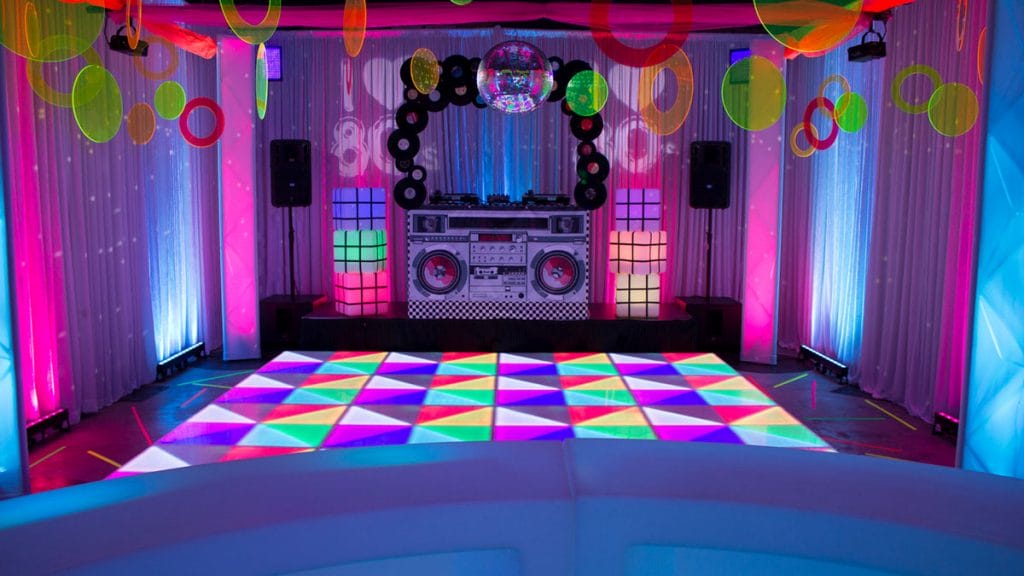 How to set up your party venue correctly (whether it be a function venue or your home) is very important in creating a night to remember.
In this article we look at the do's and don'ts on setting up your party space.
One of the biggest mistakes people make at their party and is always a party killer apart from having a venue that is too big is having enough chairs and tables for every single guest. Unless you are having a sit down dinner you don't need enough chairs and tables for everyone.
Yes it is good to have some chairs but less is best and only use tables for food and presents.
Cocktail or bar tables are good for guests to stand around and will create more energy. People are more likely to dance if they are already standing up and moving around.
Another great tip and I have seen this work so many times is set up your bar next to or as close to the DJ and dancing area as possible. This will one keep your guests together but two will help get your party started allot quicker. Guests will always stand near the bar and having the DJ and bar at opposite ends of the hall or in different rooms will separate your guests too much.
If you want your guests to stay on the dance floor and it is another room or at the other end of the hall will mean your guests will have to leave the dance floor longer if they want to get a drink.
Think about smokers, where the toilets are and a chill out space.

We recently did a wedding on a roof top of a city building and the guests had to go down an elevator four floors to go to have a smoke. The bride told us that over 50% of the guests smoked which meant that half the guests would have spent half their night in a different space.
The same wedding also had the toilets over 100 metres away which would of also meant more guests were away from the party.
Between the toilets and the smokers the dance floor would have been very hard to keep going for the poor DJ with most of the guests somewhere else.
Think about a chill out space for your guests and where it might be. While it is good to have one of these especially for older guests ask yourself will it separate your party too much. If possible keep it as close as possible to where the party is. With the right equipment and layout you can have a chill out space all in the same room as the party if set up correctly.
The dance floor is usually the main focal point of any party so keep your guests as close or on it as possible so you can get and keep the party going.
I hope this helps in planning out your venue décor and furniture.
Owner, Partyologist and DJ for over 25 years who is very passionate about parties and events. Marcus has played at more parties and events than he can count so he know's how to get the party started.
All author posts