Marquee Hire In Melbourne
Marquee Hire in Melbourne for all types of parties, weddings and events. Marquee's are very versatile and can be put anywhere where there is flat solid ground. Marquees have their own unique feel and can really create a more personal experience. You can dress them up with silk lining in the roof for a more classy look. You can also keep the beams exposed for a more industrial look. The decorating and styling options for a marquee are endless. In a lot of cases they are easier to decorate than a standard function venue. Any style decorations you want will usually work in a marquee.
Your marquee can be set up at home in your back garden or property. Marquee's can also be set on your tennis court and over your pool if you don't have enough space. If you don't have enough room on your own property you can also hire public gardens. Wineries are another option as a space to set up your marquee. A permit is necessary if setting up in a public space.
Not sure if a marquee is right for your next event?
Check out our complete guide on everything you need to know when hiring a marquee. Click here for more information.
If you would like to book a site visit or have any queries about marquee hire in Melbourne, please don't hesitate to contact us. 
Marquee Flooring Hire 
When it comes to marquee flooring you have multiple options available. You can go with the bare ground if suitable, be it concrete or grass depending on what you want. Other options available are a solid wooden floor if you want something more stable. Marquees are always a good plan B if planning an outdoor function. You also have the option of having walls or not in both clear and solid block out depending on the weather and your tastes.
All our marquees can be either pegged down or weighted down depending on the surface they are set up on. All our marquees are commercial grade and are set up by our professional installation crew.
Site inspections are available to discuss your needs and measure up your space. 3 styles are available all in various sizes to suit the number of guests you have invited to your event. Marquee sizes to suit both sit down and cocktail style events.
Showing all 3 results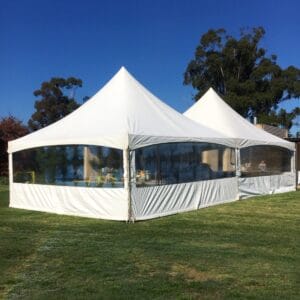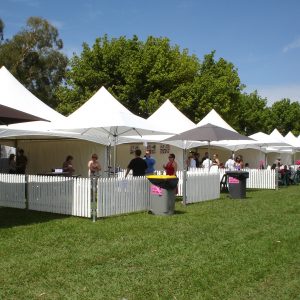 Quickview
Classic Peaked Marquee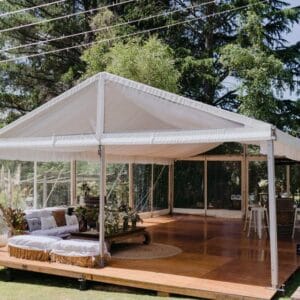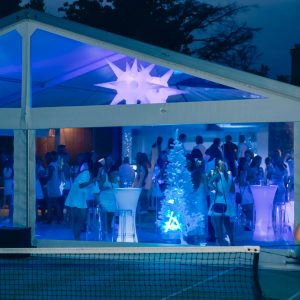 Quickview
Clear Span Structure Marquee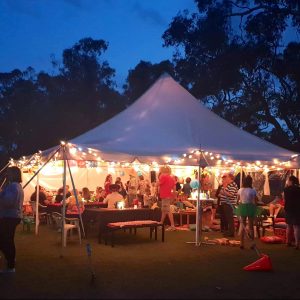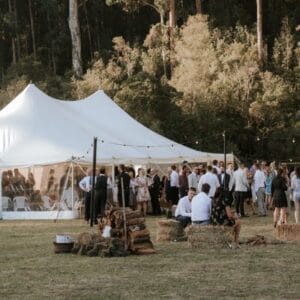 Quickview
Peg & Pole Marquee