Transform your themed party experience with Large Theme Backdrops
Not too big, not too small - Standard sized Theme backdrops are a great addition to the décor and styling at your party. Make a statement at the entrance to your party or fill in empty space or cover up unsightly walls with a perfectly placed backdrop.
Choose from a large variety of backdrops that complement most popular party themes.
Standard themed backdrops come in a variety of sizes. The backdrops are made from vinyl and can be hung by rigging or with hooks attached to the wall. Depending on the backdrop either free-standing rigging (including shot bags) or t-bar stands are included in the price.
Showing all 34 results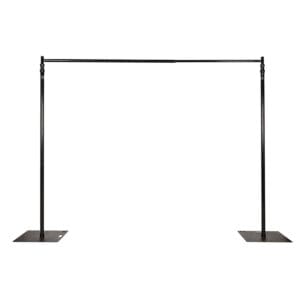 Quickview
007 James Bond Gun Barrel