The right sound for your party or event
Worried about what speakers will sound the best for your event? Don't be! We make it easy for you. Our bundles make the choice easy.
Simply choose your Bundle Pack depending on your event size.
Our equipment is simple to set up and install yourself. An easy to read information guide with set up instructions will be provided to you upon collection.
Hosting a larger scale event? We can custom design your speaker package for you! Contact us today to find out more.
Showing all 4 results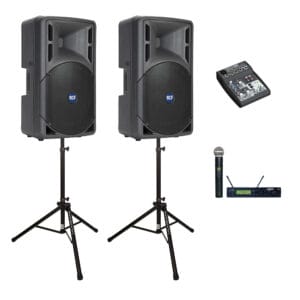 Quickview
Presentation Bundle