Gain height and make a statement with a plinth
Popular in wedding ceremonies where they are used to place beautiful flower arrangements on. They are not limited to weddings. Plinths are becoming increasingly popular used in birthday parties, christenings, engagement parties, and baby showers as a way to place different decorative items on top of. Add a variance in the styling dimension by having multiple plinths at different heights and placing different items on each height.
Easily place vases, food platters, cakes or any type of styling item or décor and have them as a stylish alternative to a regular table that fits better with your style and colour scheme.
Showing all 11 results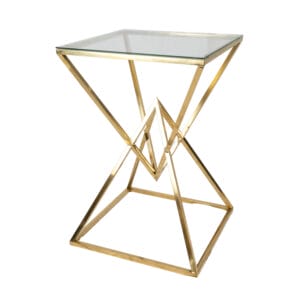 Quickview
Gold Peak Table – Square