Create glitz and glamour at your next party
Sequin Drapes are the ultimate way to make your event space sparkle. They spice up boring spaces with eye and light-catching design. Sequin Drapes are perfect for hiding ugly walls or unsightly objects. They are also a visually stunning way to section off areas in a large room.
The ultimate wow factor can be achieved by placing uplighting in front of each section of Sequin Drape. These lights will make the sequins sparkle and provide a beautiful effect.
Use as a backdrop (single section) or have your guests walk through into your party, event or wedding through sequin drape archway (entranceway).
Showing all 2 results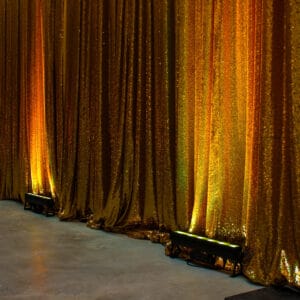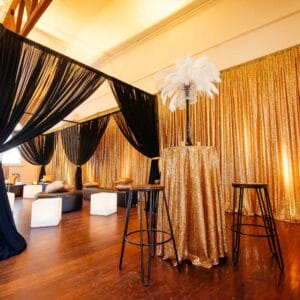 Quickview
Sequin Drape – Gold
DateTue 31 December, 2019
CategorySequin Drapes, 1920's, Sequin Drape, Arabian Night, Circus, Hollywood, Masquerade, Studio 54
TagsCorporate Events, Gold Sequin Drape, Party, Wedding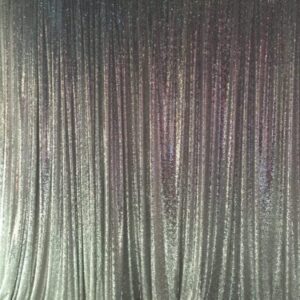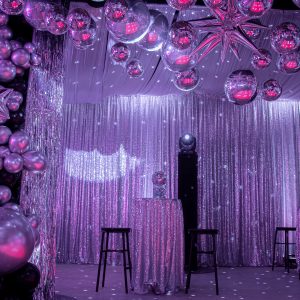 Quickview
Sequin Drape – Silver
DateMon 22 December, 2014
CategorySequin Drapes, Sequin Drape, 1970's, 1980's, Draping Hire, Masquerade, Studio 54, Winter Wonderland
Tagssilver sequin drape, Corporate Events, silver drape hire, Party, silver drape, Wedding