Take Your Lighting To The Next Level
The use of rigging is a great way to ensure that your lights and equipment are displayed properly. Rigging is essential when the venue or event space that doesn't have existing trussing or beams able to be utilised for displaying lights and equipment. Controllers enable the ability to dim and change the colour sequences of your lighting.
Give your lighting equipment the perfect height and feel with Feel Good Event's range of rigging & controllers.
Not sure what rigging or controllers you need? Contact us today and one of our Event Planners will help measure, plan and assist you in ensuring you hire the right items for your next party, event or wedding.
Showing all 7 results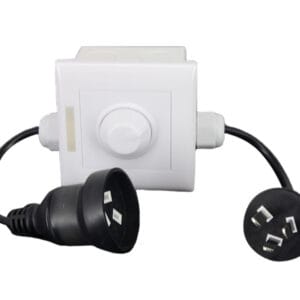 Quickview
Dimmer – LED Festoon Pendants & Vintage Lights